Odoo V10 Roadshow - Melbourne
The roadshow kicked off today in Melbourne and it was great to see so many turn up (85) in such inclement weather. There were plenty of pastries and coffee which seemed to disappear pretty quickly so I'm putting that down to the cold weather.
A lot of familiar faces were there including several of our existing customers but lots of new faces also.
Salvartore's talk went very well although the section on the Odoo philosophy went a little long and did not leave enough time to demonstrate the manufacturing - something he will address in Sydney.
Rather than describe in detail myself, I will, with the permission of the author Neo Alpin  from Infineo, I have copied his post here:
Odoo 10: giving power to power users
 NEO APLIN PLATFORMS
This morning I attended the Odoo 10 release event in Melbourne, presented by the Odoo APAC team and local partner Willdoo IT. ERP and CRM systems are relatively common needs that I've seen in businesses that I've worked with. It's good to see what's coming up in these systems, particularly in the Open Source space.
A short history: from OpenERP to Odoo
For those who do not know, Odoo it is an open source ERP platform. It started off its life as "OpenERP", but that moniker needed changing a few years back when Odoo's parent company added in additional functions not traditionally included in an ERP solution, such as CRM, website builders, e-commerce and marketing campaign management. I first came across Odoo back when it was called OpenERP but it wasn't until about a year ago (with Odoo 9) that I did a deep dive into the platform and what it can offer.
The Odoo suite is offered in three offerings: an open source community edition, a (paid) hosted Odoo cloud software-as-a-service offering and an enterprise edition. As is commonplace for open source enterprises, Odoo's community edition offers the main core features for the platform, whereas the enterprise edition grants access to additional functions and applications. A full comparison between these editions can be found here: https://www.odoo.com/page/editions.
New feature in Odoo 10: Odoo Studio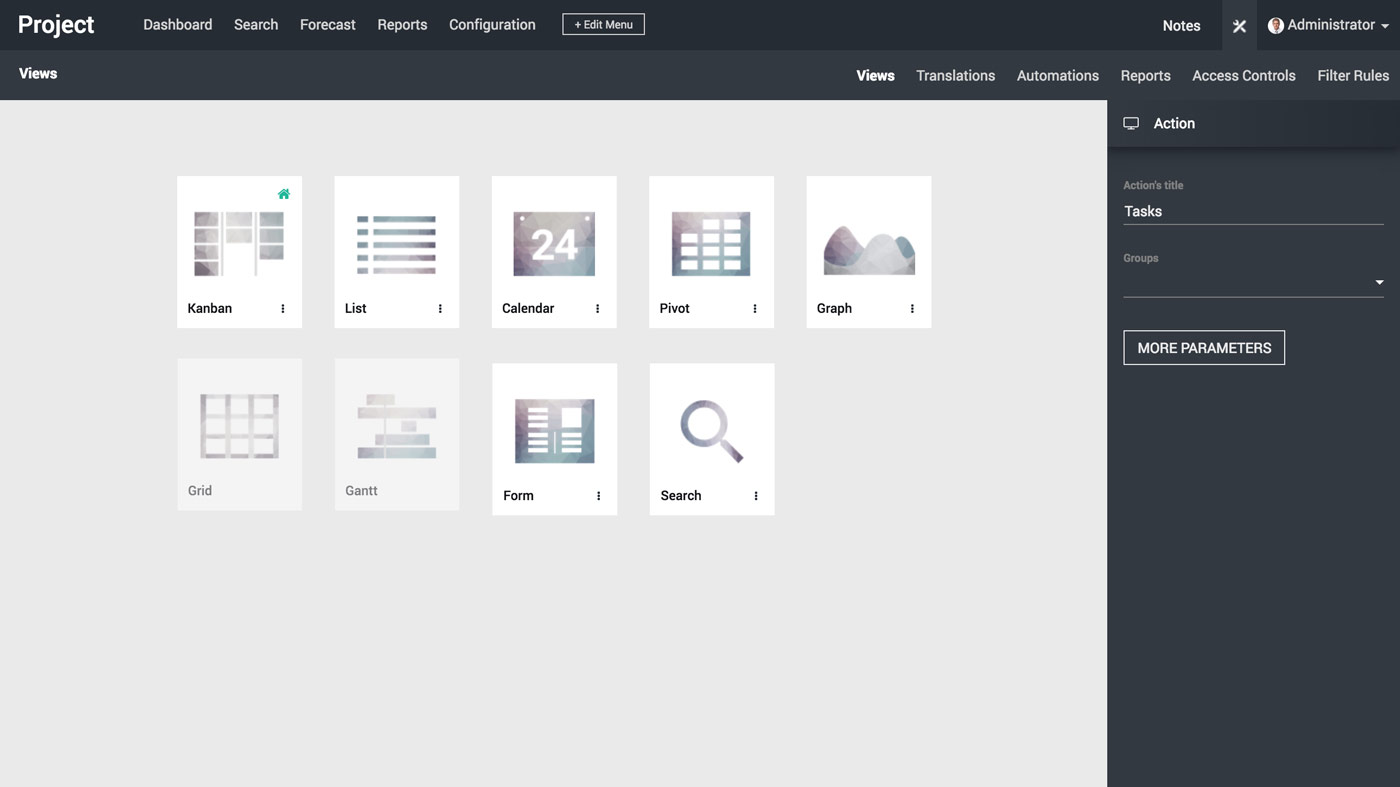 The feature that interested me most in the Odoo 10 presentation is the new "Odoo Studio", which is included within the enterprise edition. On first blush, it looks like a power-user focused application customisable, screen designer and report customiser tool. (https://www.odoo.com/page/studio)Odoo has always had the ability for developers to customise and add to the core structure, fields and workflows but it always required a skilled developer to unlock these capabilities. It appears now that sufficiently skilled non-developers such as business power users, analysts and consultants will be able to more easily enhance, tweak and customise Odoo. It looks good. On the three minute view I saw, it looks powerful and fast.
Though not directly related, I'm interested in another feature within Odoo release 10: a comprehensive Odoo training platform to assist users and administrators to become productive in a platform more speedy manner. This will be a welcome addition to the ecosystem as Odoo can be complicated to configure – it does have a full enterprise-level accounting and business process backbone after all.
A potential change to the business landscape (for the better)?
If this new studio function is as full featured and operates as per specification, and the new training platform creates greater user and administrator insight into Odoo's inner workings, I see that there is a potential for a boon for Odoo uptake and implementations within small and medium enterprises. Not only could it entice organisations towards a people-centric ERP platform and an integrated world, but the long dreamt-about future of organisations ridding themselves of ancient Microsoft Access databases, hundreds of spreadsheets and small bespoke applications may be at hand. That's really powerful stuff – if the vision comes to fruition.
What could this mean for Odoo partners? At this point it's hard to say, but I guess that the hope would be that the entire market is larger and so therefore the partners can access more, higher value, larger customers for more complex work over adding a field here or there, or customising a report: higher-value work with a bigger slice of pie.
I don't have access to the enterprise edition of the Odoo, though after today I would love to have a play. It would be interesting to see whether the promise is delivered upon in reality.